Dr. Houman Houchmand is a dentist at North Burnaby Dental Group in BC offering implants, family and cosmetic dental services.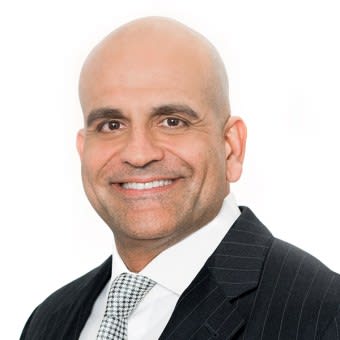 Dr. Houman Houchmand
General Dentist
Doctor of Medicine in Dentistry, University of British Columbia
Patients mean everything to us. We are all here to take care of patients. That's why I went into this industry and have dedicated my life to providing dental care.
Dr. Houchmand graduated with a degree in Chemistry in 1989 and a Doctorate in Dental Medicine (DMD) in 1994. Since graduating, Dr. Houchmand continued to enhance his dental knowledge and skills in the area of Implantology, Cosmetic Dentistry, Restorative Dentistry, Endodontic (restoration), Invisalign and Dental Surgeries, including periodontal (gum) and wisdom teeth extractions. He performs dental implant and cosmetic procedures at North Burnaby Dental Group. 
When Dr. Houchmand is not working he enjoys cycling, going to the gym, walking his dogs and spending time with his two nephews.