Our Burnaby dentists offer dental appliances such as sports mouth guards designed to protect your teeth and gums during physical activity. 
Play to Win... Protect Your Smile
Playing sports is an excellent way for people of all ages to stay active. Plus, it can keep our mental and physical health in tip-top shape. But we need to protect our teeth, gums, and other tissues while we're on the rink, court or field. 
Injuries to the mouth and teeth can occur any time, anywhere. The danger lies not only in sports that are considered high-impact but in most forms of physical activities. 
This is why we recommend mouth guards, also referred to as sports guards, to help protect your head, neck, and face while you play.
At North Burnaby Dental Group our dentists offer customized mouth guard devices to fit our patients' precise requirements.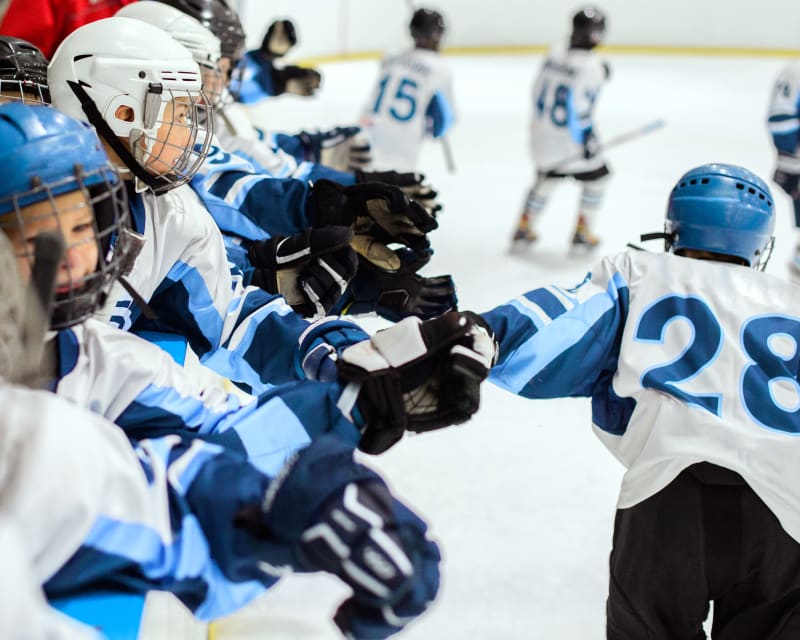 Dental appliances offer a level of security and protection for anyone who engages in physical activity and is concerned about preventing injury to their mouth. We are happy to fit you with a custom-made sports mouth guard.
Prevention is the Best Treatment
Our Burnaby dentists see far too many patients with various sports-related mouth and dental injuries. These can be time-consuming and costly to repair, so we strongly believe that prevention is the best treatment. 
Both amateur and professional athletes should wear a custom-made sports guard or mouth guard while participating in any activity where falls or contact can happen. 
Benefits of a Sports Mouth Guard
The types of blows that injure our jaw and neck and lead to concussions can also cause tooth loss. 
A sports mouth guard will help to protect your teeth and prevent damage that could occur to the mouth, teeth, or soft tissues as a result of coming into contact with a ball, another player, or anything else while you're on the court, rink, or field. 
For amateur and professional athletes of all ages, sports guards work to prevent tooth loss and injury - and save you needing to make a same-day appointment with your dentist. 
Our dentists can fit you with a custom-made mouth guard to help protect your teeth and gums while you play, so you can keep your head in the game.