For patients experiencing different stages of gum disease, North Burnaby Dental Group offers many periodontal treatments to help restore oral health.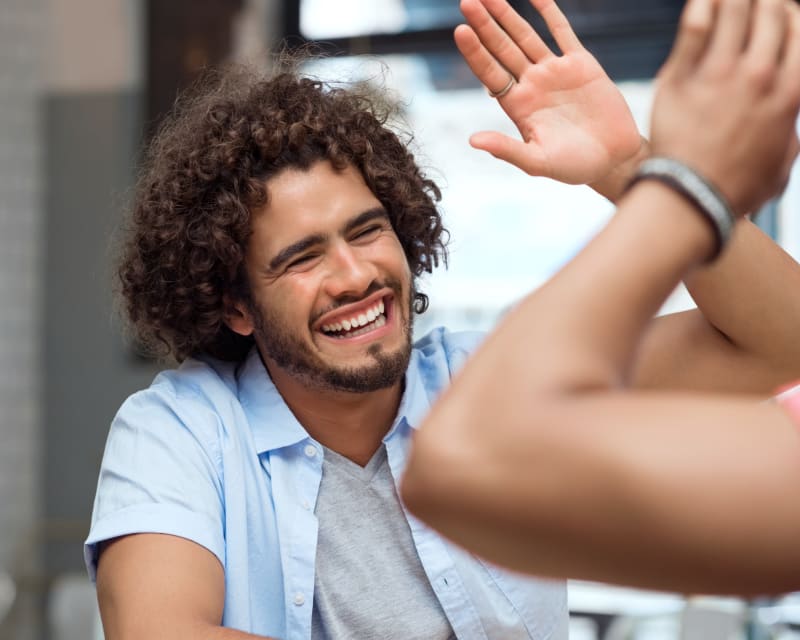 What is Gum Disease?
One of the most common oral health issues patients come in with is gum (periodontal) disease. Despite your best efforts to maintain excellent oral health with at-home care, gum disease can still happen. 
Your gums serve as a seal around your teeth, protecting the sensitive root areas. No matter how great the condition of your teeth they require healthy gums to support them. Gum disease occurs when there is infection in the tissues that support the teeth. When plaque collects and hardens on the teeth, it can eventually impact the gums. 
Your oral health and the health of your gums is more important than you might realize. Periodontal (gum) disease may increase the risk of diabetes, heart disease, and dementia. Regular flossing, along with brushing, are key in preventing periodontal disease.
Stages of Gum Disease
Gum disease is a progressive condition. This means that leaving it untreated can allow it to progress to later stages, with more serious consequences for oral and overall health. Stages of gum disease include: 
Gingivitis

Bacteria that hasn't been removed from gums and teeth can grow out of control and produce toxins that irritate the gums. 

When calculus, also known as plaque, develops along the gum line, it forms a rough surface where plaque builds up. This causes irritation and swelling, resulting in bad breath or sore, bleeding gums. 

Spaces between gums and teeth pockets can develop, but no bone damage occurs in this mild, reversible stage of periodontal disease. 

Regular hygiene cleanings and exams are critical for maintaining the health of your gums. They also give your dentist the chance to check for developing gum disease.

Periodontitis

Plaque (sometimes calculus) is the most common cause of periodontitis and is found under the gum line. This can lead to a breakdown in the ligaments, causing the gum to detach and pull away from the teeth. 

As the pockets deepen, they fill with more bacteria and the bone's supportive ligaments start to become damaged, resulting in loose teeth. 

Advanced Periodontitis

The advanced stage of periodontitis leads to deep pockets that sometimes fill with pus. there may be swelling around the root and more bone loss, leading to loose teeth. 

Tooth extraction may be a necessary remedy to preserve your general oral health. 
Surgical Gum Therapy (Gum Grafting)
During a gum graft procedure, your periodontist transplants a small piece of specialized gum tissue from the roof of your mouth and places it on the area that needs more gum. 
The tissue is attached with a special glue that adheres and protects the new graft so healing can take place. The specialized glue also protects the roof of your mouth. This area will need a couple of days to heal after the procedure. Follow-up appointments will be needed to ensure proper healing is taking place. 
Form Download
Periodontal Specialists for Burnaby Patients
If your periodontitis is advanced, we refer patients to the Periodontists at Proactice Periodontics in Burnaby for specialized treatment and management of periodontal (gum) disease.