Dr. Mandana Nematollahi is a periodontist at North Burnaby Dental Group in BC.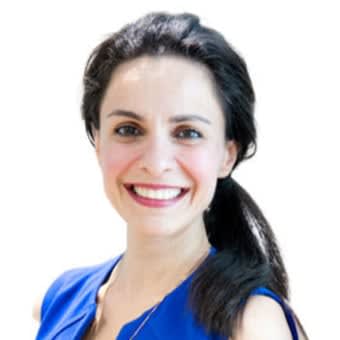 Dr. Mandana Nematollahi
Certified Specialist, Restricted to Periodontics
Periodontics, University of Manitoba
Every dental office is a team environment, and our success comes from a team-first mentality. The way we communicate and work with each other sets our clinic up to succeed.
Dr. Nematollahi is a board-certified periodontist and a Fellow of the Royal College of Dentist of Canada. She practices full spectrum of periodontics with special interests in the field of implant aesthetics and implant-supported full mouth rehabilitations. Dr. Nematollahi portrays her passion for periodontics and her patients, by working to provide timely care continuity of care and support to her patients.
Dr. Nematollahi is a published author in effects of implant surface on tissue behaviour and has been awarded the J Tonzetich scholarship for her excellence in research in two consecutive years. She was awarded a fellowship in dental implants at UCLA where she trained under the direct supervision of internationally renowned oral surgeon Professor Peter Moy.
She is a Clinical Assistant Professor at the University of British Columbia and pursues her passion of teaching by devoting her time to supervising graduate students in the periodontal clinic. She has had several international invitations as a speaker and has lectured at the International Association of Dental Research (IADR) and Dental Training Institute in Beijing.
Dr. Nematollahi believes that the key to successful patient care is close collaboration and open communication with the dental team; her referring colleagues, hygienists, and lab technicians.
Periodontal Referrals
If you are looking to refer a patient to Dr. Mandana Nematollahi for periodontal services, download, fill out and submit the form below to North Burnaby Dental Group.